THIS DAY IN VIRGINIA HISTORY
Click image for larger view.
September 26, 1801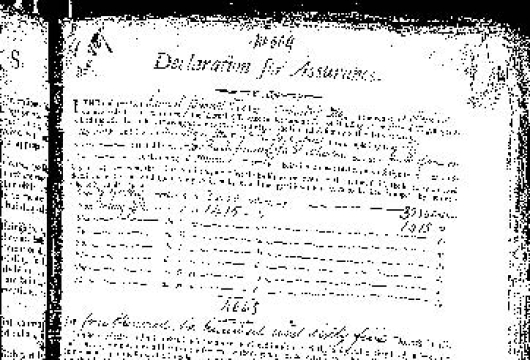 The Mutual Assurance Society Insured Buildings Owned by Samuel Pleasants Jr.
The Mutual Assurance Society Against Fire on Buildings, of the State of Virginia, was chartered in 1794 and is one of the oldest fire insurance companies in the United States. The company wrote policies on homes, churches, and businesses. The company covered properties in Virginia, West Virginia until 1868, and the District of Columbia. On the declarations were the insured's name, the structure's location, description, and value, and often a building sketch. Samuel Pleasants Jr. (1770–1814), printer of the Commonwealth, desired that two buildings be insured: a brick dwelling and a printing office.