THIS DAY IN VIRGINIA HISTORY
Click image for larger view.
October 31, 1831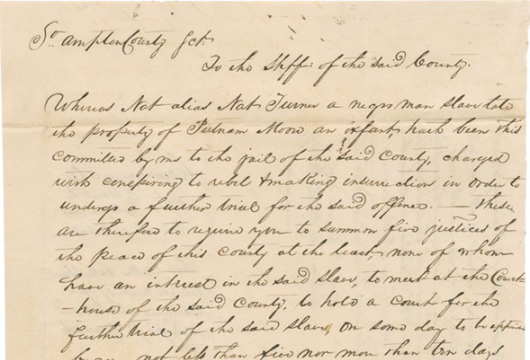 James Trezvant Issued a Writ Concerning Nat Turner
On August 21, 1831, in Southampton County, an insurrection of slaves under the leadership of Nat Turner (died 1831) resulted in the death of fifty-seven white people. Militiamen and armed volunteers killed dozens of slaves and drove hundreds of free persons of color out of their homes. This writ from a justice of the peace James Trezvant to the county sheriff required the sheriff to summon five other justices of the peace who had no "interest in said slave" to hold the first judicial proceedings following Turner's capture.