THIS DAY IN VIRGINIA HISTORY
Click image for larger view.
October 19, 1886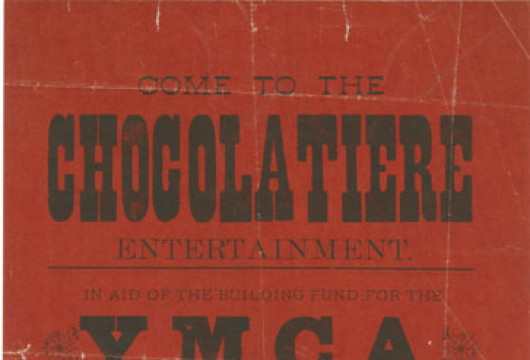 Chocolatiére Fund-raiser Was Held
This fund-raiser for the Young Men's Christian Association was probably held in Staunton, the home of the Stonewall Brigade Band. The evening's events included the presentation of military drills by a troop of young women, and they probably also served hot chocolate to the people who attended. The Staunton YMCA was founded in 1874 and met in rented rooms until it moved into its own building in 1889. The YMCA was founded in 1844 in London, England, the first United States YMCA branch was formed in Boston, Massachusetts, in 1851.