THIS DAY IN VIRGINIA HISTORY
Click image for larger view.
October 17, 1794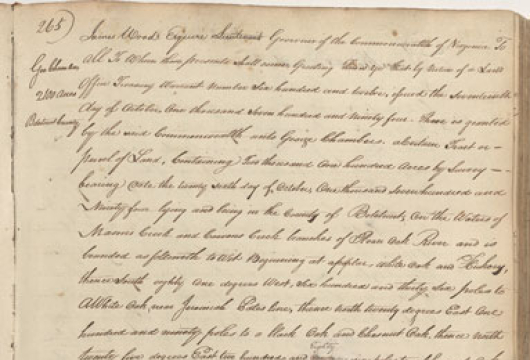 George Chambers Received a Land Office Treasury Warrant
This land grant for 2,100 acres in Botetourt County was issued to George Chambers (b. ca. 1762), of Pennsylvania, by virtue of Land Office Treasury Warrant Number 612. Chambers was granted an additional 5,312.7 acres in Botetourt County in 1795 by the same warrant. The warrant was issued for 10,000 acres, and Chambers with two of his brothers were assignees for portions of that land. In 1794 they had entered an agreement with Philadelphia merchants to patent more than 100,000 acres of land in Virginia, mostly in Botetourt County.