THIS DAY IN VIRGINIA HISTORY
Click image for larger view.
October 09, 1941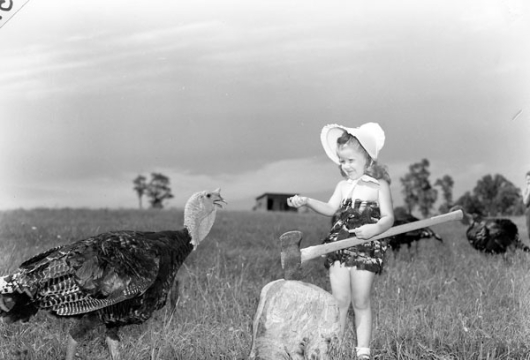 A Publicity Photo for the Third Annual Rockingham Turkey Festival Was Taken
The Rockingham Turkey Festival in Harrisonburg was held annually from 1939 to 1997. This photograph, taken in 1941, shows Kay Custer, a young girl clad in a dress of turkey feathers. The festival that year was held on October 9 and 10, with events such as a turkey throw and turkey races. A queen was also crowned. She was attended by a court of more than 100 princesses and ladies-in-waiting.
Related Links: