THIS DAY IN VIRGINIA HISTORY
Click image for larger view.
October 04, 1833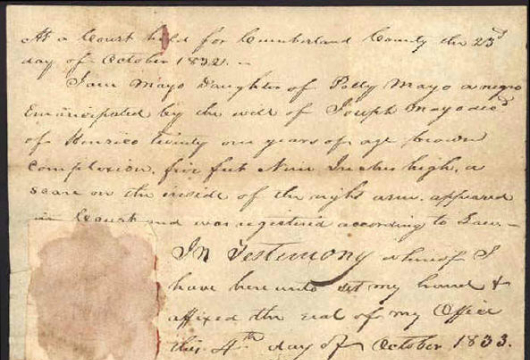 Jane Mayo Registered as a Free Black in Cumberland County
In this 1833 certificate the Cumberland County clerk duplicated a court record from eleven years earlier to document Jane Mayo's free status. In 1794 the Virginia Legislature passed a law requiring free African Americans to register in the counties in which they resided. Free blacks were then given certificates of their registration that they were required to carry on their persons. This regulation was just one in a strict code of laws that evolved from the founding of the colony through the American Civil War, regulating the movements and restricting the rights of African Americans in Virginia before emancipation.
Related Links: