THIS DAY IN VIRGINIA HISTORY
Click image for larger view.
November 30, 1786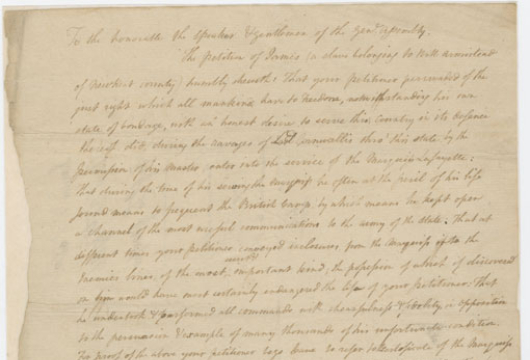 James Petitioned the General Assembly
James (ca. 1748–1830), a slave of William Armistead, a New Kent County planter, served as a spy in Yorktown for the Marquis de Lafayette (1757–1834) during 1781. After he served the American cause in the Revolutionary War, James returned to slavery at the war's end. In 1784 he unsuccessfully petitioned the General Assembly for freedom. In November 1786 he petitioned again and enclosed a note from Lafayette authenticating his service. The assembly then granted James his freedom. As a free man, he took the name James Lafayette.