THIS DAY IN VIRGINIA HISTORY
Click image for larger view.
November 29, 1899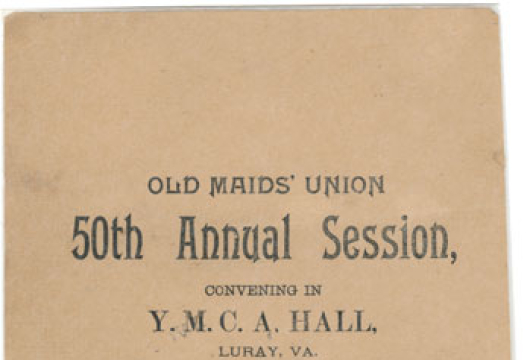 An Old Maid's Union Met in Luray
This broadside advertised the mock meeting of an "Old Maid's Union," held at the YMCA Hall in Luray. It included a program, listing such characters as "Jane Axhandle" and "Samantha Whooperup." The convention's song was "Bachelor Mine" and a poem to be recited was called "Psalm of Marriage." The event was probably a play of sorts, parodying single women as desperately searching for husbands. The event may have been ridiculing the women's organizations that fought for women's rights and suffrage.
Related Links: