THIS DAY IN VIRGINIA HISTORY
Click image for larger view.
November 23, 1874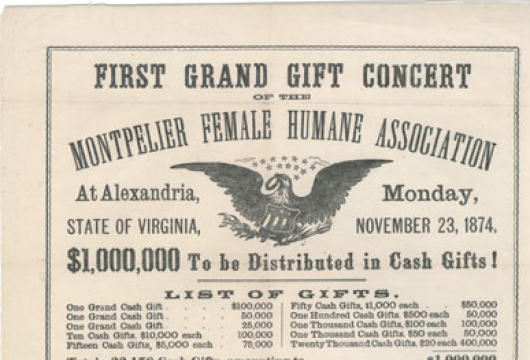 A Fundraiser for the Montpelier Female Humane Association Was Held
The Montpelier Female Humane Association, of Orange County, planned to establish "a home for the old, infirm and destitute ladies of Virginia." This broadside advertised a lottery of one million dollars with prize distributions from $20 to $100,000. A whole lottery ticket cost $20, and there would be 22,178 chances to win. President of the association, James Barbour (1823–1895), was a Virginia politician originally from Culpeper County.