THIS DAY IN VIRGINIA HISTORY
Click image for larger view.
November 18, 1975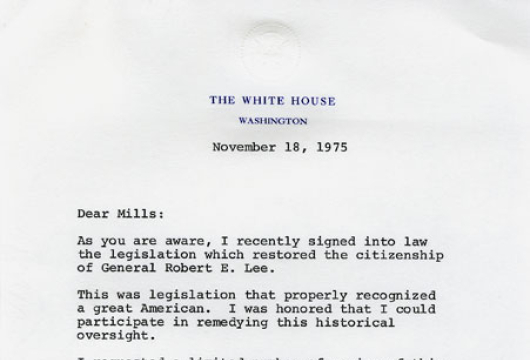 President Ford Wrote to Governor Godwin
President Gerald R. Ford (1913–2006) signed Senate Joint Resolution 23 on August 5, 1975, restoring full citizenship to Robert Edward Lee (1807–1870). Lee had applied for a restoration of his citizenship in 1865, but his Oath of Allegiance, a required document for the process, was lost after it arrived in the Secretary of War Office. Lee's Oath of Allegiance was found at the National Archives by a researcher in 1970. President Ford sent a copy of the bill to Governor Mills Edwin Godwin Jr. (1914–1999) in November.
Related Links: