THIS DAY IN VIRGINIA HISTORY
Click image for larger view.
November 17, 1863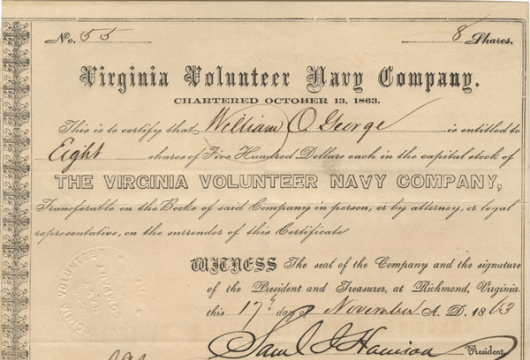 William O. George Purchased Stock in the Virginia Volunteer Navy Company
Richmond resident William Orville George (1811–1869) bought eight shares of the Virginia Volunteer Navy Company at five hundred dollars a share. George was a wealthy man and owned a large amount of real estate; he also regularly bought, sold, and rented out slaves. The Virginia Volunteer Navy Company was chartered in October 1863 to obtain ships to use against the enemies of the Confederate government, until the end of the Civil War, after which the ships would be converted for commercial use.
Related Links: