THIS DAY IN VIRGINIA HISTORY
Click image for larger view.
November 15, 1915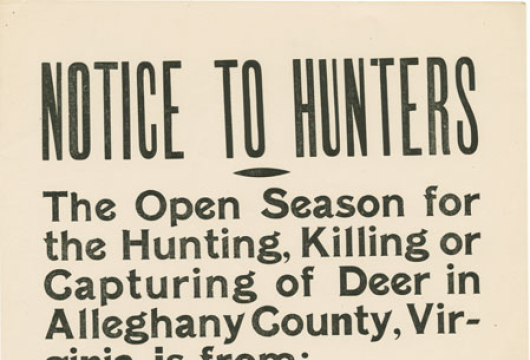 Deer Season Opened in Alleghany County
Deer populations in Virginia and many of the southeastern states were low early in the twentieth century. Deforestation and overhunting from the time of the first European settlement in Virginia had led to almost a complete extirpation of white-tailed deer. In 1916 the Virginia Game Commission was formed and began a long-term program of deer management including restocking deer. Today white-tailed deer populations are probably as high or higher than when Europeans first arrived here.