THIS DAY IN VIRGINIA HISTORY
Click image for larger view.
November 12, 1943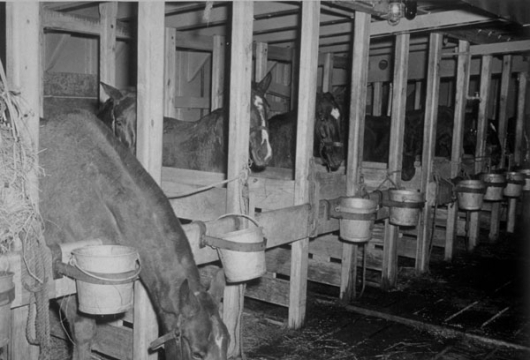 A Photograph Was Taken of Horses Aboard the Jose Antonio Navarro
Although by the 1940s the United States Armed Forces were largely mechanized, they still used horses during World War II. The
Navarro
, a Liberty ship out of Houston, Texas, was docked in Newport News when this photograph was taken. Constructed in an emergency ship-building program initiated in 1941, the Liberty ships were a class of cargo ship that were utilitarian and old-fashioned. The ships got their name when Franklin Delano Roosevelt referred to Patrick Henry's 1775 "Give me liberty, or give me death!" speech at the launching of the first Liberty ship, the SS
Patrick Henry
.
Related Links: