THIS DAY IN VIRGINIA HISTORY
Click image for larger view.
November 10, 1920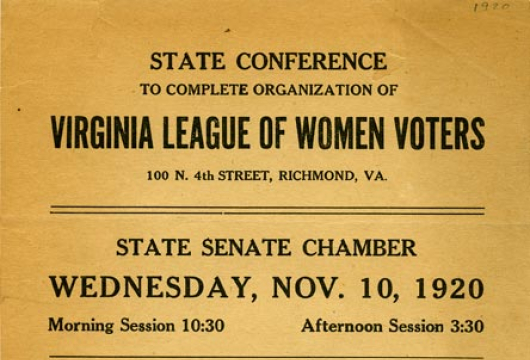 Virginia League of Women Voters Held an Organizational Meeting
The national League of Women voters was formally organized in Chicago in February 1920 as an offshoot of the National American Woman Suffrage Association. The League of Women Voters of Virginia organized out of the Equal Suffrage League of Virginia. The Equal Suffrage League held its last meeting on November 8, 1920, and reorganized at the Capitol two days later as the League of Women Voters. The League of Women Voters of Virginia continues today as a nonpartisan political group, working to encourage all voters to engage in full participation in government.