THIS DAY IN VIRGINIA HISTORY
Click image for larger view.
November 09, 1893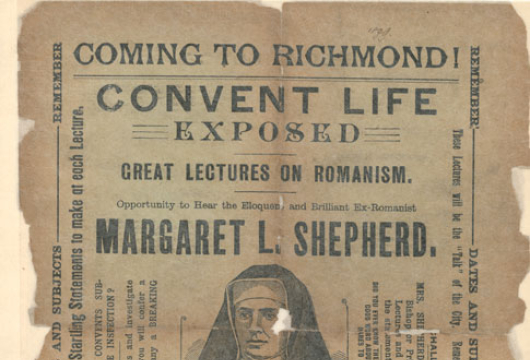 An Anti-Catholicism Lecture Was Held
This pamphlet advertised the speaking engagement of Margaret Lisle Shepherd (b. 1859) in Richmond. Shepherd toured the United States and abroad denouncing Catholicism and convents in particular. She gave four sensationalist lectures on November 9 and 10, with afternoon lectures open only to women and evening engagements open to men and women. Shepherd wrote a number of books and claimed to have been a nun in Bristol, England. Anti-Catholicism was common in the United States in the nineteenth century and throughout much of the twentieth century as well.