THIS DAY IN VIRGINIA HISTORY
Click image for larger view.
November 06, 1861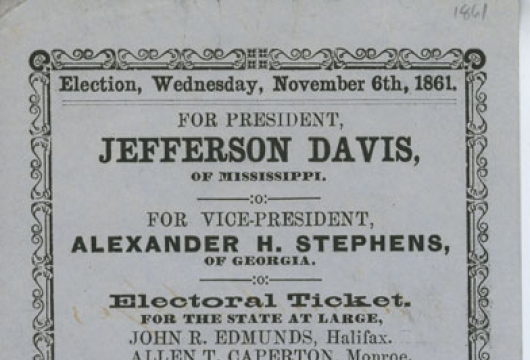 The Confederate States of America Held a Presidential Election
Jefferson Davis (1808–1889) was chosen by a convention of representatives in Montgomery, Alabama, to be the president of the provisional Confederate government in February 1861. He was then elected by popular vote in November of that year. He served as president until the end of the Civil War and was arrested in Georgia in 1865. Davis was imprisoned at Fort Monroe in Virginia for two years, but the government abandoned its plan to try him for treason, and the case was dismissed in 1869.