THIS DAY IN VIRGINIA HISTORY
Click image for larger view.
November 01, 1749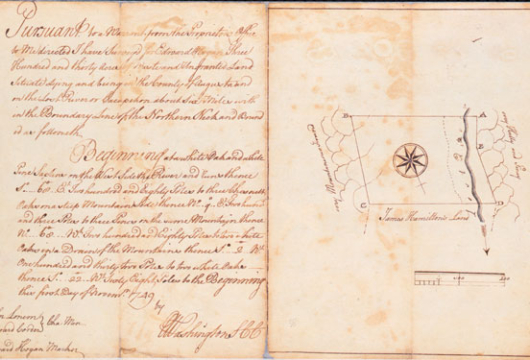 George Washington Surveyed an Augusta County Land
Appointed as the surveyor for Culpepper County in July 1749, seventeen-year-old George Washington (1732–1799) completed this survey of 330 acres of land in Augusta County for Edward Hogan a few months later. The corresponding land grant was recorded on June 1, 1751, in the Northern Neck Grants Book G on page 526. During his three years of work as a surveyor, Washington completed more than 190 surveys, most outside of Culpepper County in the area around the Northern Neck.