THIS DAY IN VIRGINIA HISTORY
Click image for larger view.
May 29, 1890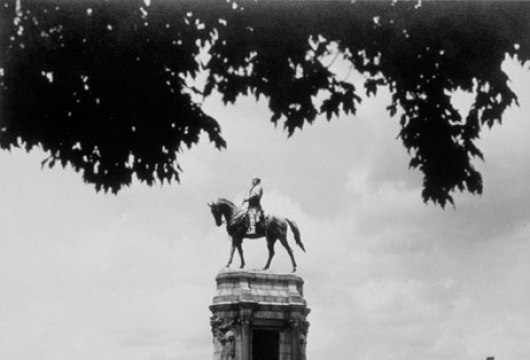 The Robert E. Lee Statute on Monument Avenue in Richmond Was Unveiled
The equestrian statue of Confederate general Robert Edward Lee (1807–1870) was the first sculpture to be installed on what became Richmond's famous Monument Avenue. It was unveiled to a large celebratory crowd of as many as 100,000 people. The sculpture was placed on the outskirts of the city, and it took ten years for development to reach it. Today the statue is situated within a traffic circle at the intersection of Monument and Allen Avenues.
Related Links: