THIS DAY IN VIRGINIA HISTORY
Click image for larger view.
May 24, 1996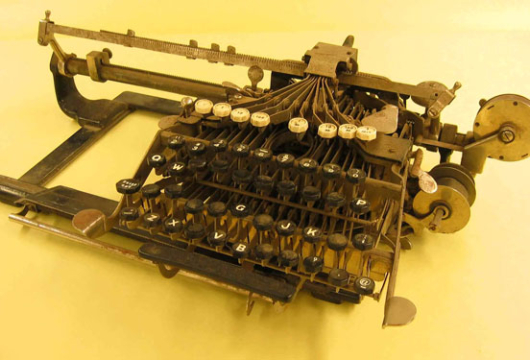 An Accomack County Court Typewriter Was Found
This early-twentieth-century typewriter was found in the attic of the Accomack County clerk's office in May 1996. The machine was specially made to hold the oversized pages then used for legal documents, such as deeds and wills, that were to be bound into volumes.