THIS DAY IN VIRGINIA HISTORY
Click image for larger view.
May 23, 1791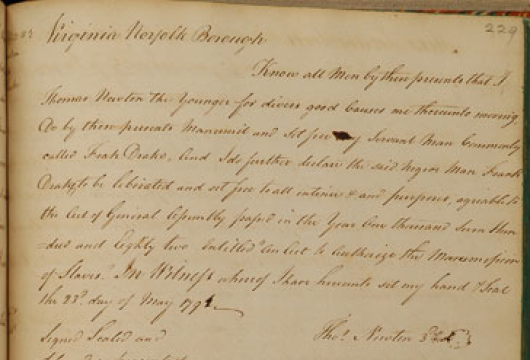 Thomas Newton Freed Francis Drake
By this deed of manumission Thomas Newton, of the Borough of Norfolk, freed his slave Francis Drake. The deed mentions "An Act to Authorize the Manumission of Slaves," which was passed by the General Assembly in 1782. The act allowed slaveholders to free slaves that they owned by writing a document and declaring it in county court. Prior to this act, slaveholders wishing to emancipate a slave were required to obtain a special act of assembly.