THIS DAY IN VIRGINIA HISTORY
Click image for larger view.
May 22, 1918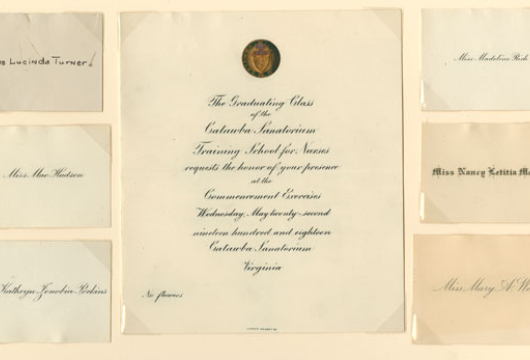 Catawba Sanitorium Training School for Nurses Held Its Commencement Exercises
The Catawba Sanitorium was established in 1909 on the site of Roanoke Red Sulphur Springs Resort near the city of Salem. The Commonwealth of Virginia bought the property in 1908 and founded the sanitarium to treat tuberculosis patients. For several decades the hospital ran a training school for nurses, and in 1918, Governor Westmoreland Davis was invited to their graduation. The hospital continued to treat tuberculosis patients until 1972, when it was transformed into a mental health hospital.