THIS DAY IN VIRGINIA HISTORY
Click image for larger view.
May 21, 1819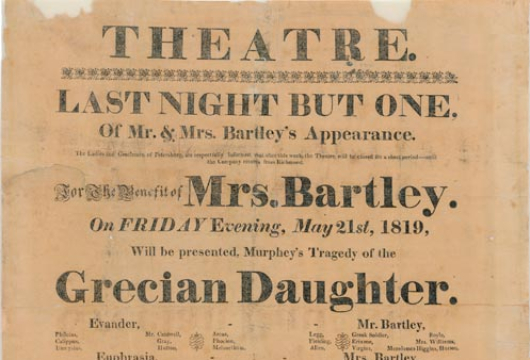 The Grecian Daughter Was Performed in Petersburg
The Grecian Daughter
was a play published in London by Irish playwright Arthur Murphy (1727–1805) in 1772. It was popular in the United States after the American Revolution. In the tragedy, Euphrasia, the heroine, saves her father, the imprisoned King of Syracuse, from starvation by feeding him with her own milk. Arthur Murphy often copied freely from other writers and works for this and many of his plays.