THIS DAY IN VIRGINIA HISTORY
Click image for larger view.
May 19, 1928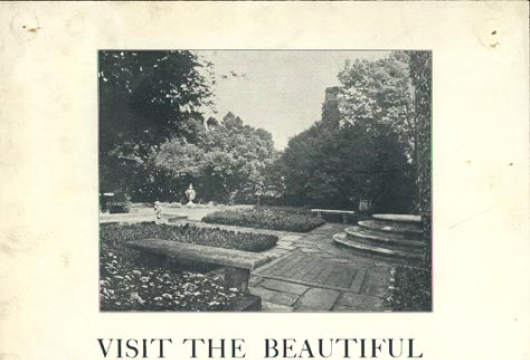 An Advertisement to Visit the Gardens of York Hall Was Published
George Preston Blow (1860–1922) named the Nelson house and surrounding property in Yorktown York Hall after he purchased it in 1914. The house was the home of Declaration of Independence signer, Thomas Nelson Jr. (1738–1789). Blow funded a restoration and renovation of the property, including the addition of gardens designed by landscape architect Charles F. Gillette (1886–1969). After Blow's death, his widow, Adele Matthiessen Blow (1867–1929), continued the transformations of the property, and in her will she provided a trust to open the house to the public. In 1968 the National Park Service acquired the property and returned it to its eighteenth-century appearance.