THIS DAY IN VIRGINIA HISTORY
Click image for larger view.
May 13, 1863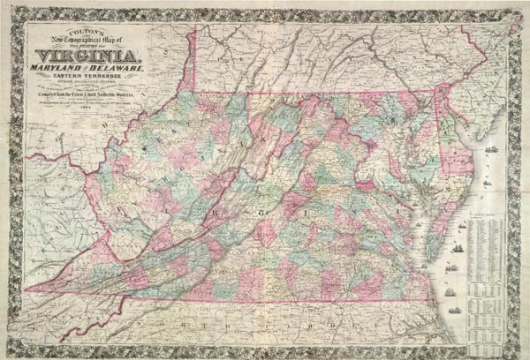 West Virginia Requested Admission to the Union
On May 13, 1863, fifty counties in the western part of Virginia requested admission to the Union. Abraham Lincoln signed the proclamation of statehood for West Virginia with a proviso requiring the gradual abolition of slavery, and, on June 20, 1863, West Virginia became the thirty-fifth state admitted to the Union. This general map, created by Joseph Hutchins Colton (1800–1893), during the United States Civil War shows state and county boundaries, roads and railroads, fortifications, and place-names.