THIS DAY IN VIRGINIA HISTORY
Click image for larger view.
May 10, 1863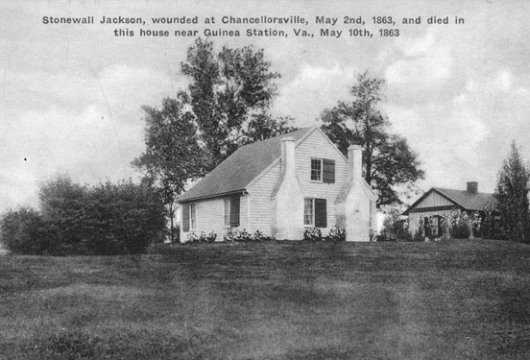 Stonewall Jackson Died
General Thomas Jonathan "Stonewall" Jackson (1824–1863) was wounded by friendly fire on May 2, 1863, at the Battle of Chancellorsville during the American Civil War. He was taken to a field hospital nearby where his left arm was amputated. Two days later he was moved to an office building at the Chandler house near Guinea Station. He seemed to be recovering, but his health took a turn for the worse on May 6 or 7, and he became steadily sicker, dying eight days after being wounded. This photograph, taken in 1937, is of the building in which Jackson died.
Related Links: