THIS DAY IN VIRGINIA HISTORY
Click image for larger view.
May 07, 1952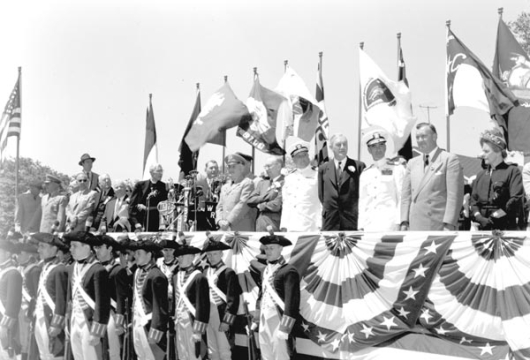 The George P. Coleman Bridge Was Dedicated
The George P. Coleman Bridge spans the York River and connects York and Gloucester Counties. It was named after George Preston Coleman (1870–1948), who was the Commissioner of the State Highway Commission from December 1913 to January 1923. Among those present at the dedication ceremonies were Governor John Stewart Battle of Virginia, Governor Theodore McKeldin of Maryland, James A. Anderson (Virginia State Highway Commissioner), and Coleman's widow, Mary Haldane Begg Coleman. In 1996 the bridge was reconstructed to allow for more traffic. The project was completed in just twelve days by floating in the materials for construction including light poles and roadways.
Related Links: