THIS DAY IN VIRGINIA HISTORY
Click image for larger view.
May 03, 1901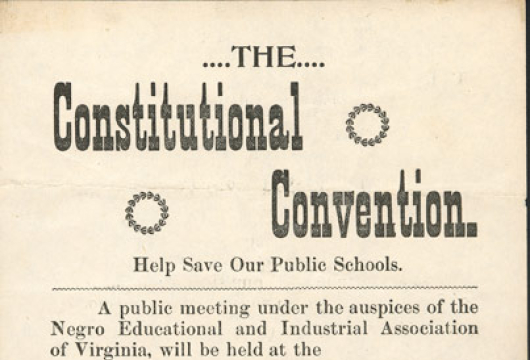 A Meeting Was Held to Discuss the Virginia Constitutional Convention
This broadside advertises a public meeting in Staunton sponsored by the Negro Educational and Industrial Association of Virginia. The meeting was planned to discuss the issues that would be brought before the Virginia constitutional convention, including public schooling. The constitutional convention met in two sessions between June 12, 1901, and June 26, 1902, and produced a document that effectively disenfranchised African Americans. Among progressive changes, such as a reformed county court system and the creation of the State Corporation Commission, the Virginia Constitution of 1902 for the first time required separate white and African American schools.