THIS DAY IN VIRGINIA HISTORY
Click image for larger view.
May 02, 1853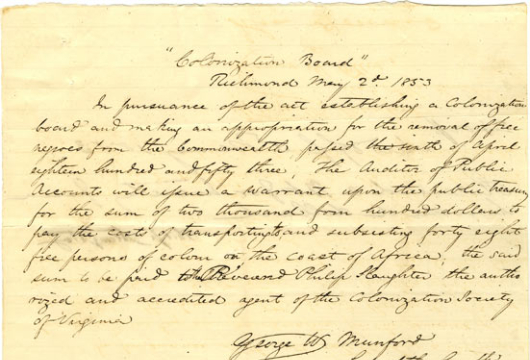 The Colonization Board Issued a Report
The Colonization Board of Virginia was created by an act of the General Assembly passed on April 6, 1853, to help fund the transportation of free blacks to Liberia or elsewhere in West Africa through the efforts of the Virginia branch of the American Colonization Society. The American Colonization Society was formed in 1817 with support from various groups including slaveholders and abolitionists. Some proponents of African colonization truly hoped to help free people from slavery, but others simply wanted to rid the United States of free African Americans.