THIS DAY IN VIRGINIA HISTORY
Click image for larger view.
May 01, 1815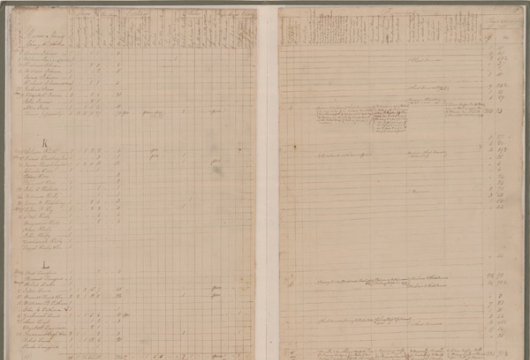 Thomas Jefferson's Personal Property Tax Was Recorded
This entry from a property tax book from Albemarle County for 1815 shows the opulence of the lifestyle of Thomas Jefferson (1743–1826). By far the most affluent person on this page of the list, Jefferson paid taxes on 102 slaves, and his house Monticello was valued at $7,500. Jefferson became the third president of the United States in 1801. He retired to Monticello in 1809 at the end of his second term in office. The tax lists for 1815 contain more-detailed information about household and agricultural items than most lists because during the War of 1812 the General Assembly taxed more items than was customary to raise revenue.
Related Links: