THIS DAY IN VIRGINIA HISTORY
Click image for larger view.
June 01, 1883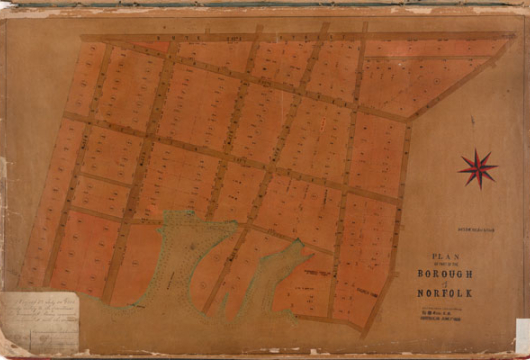 A Plan of Part of the Borough of Norfolk Published
This plan of Norfolk was copied by M. Cooke from a map created for the Norfolk City Court. The map was hand-colored and depicts street names and lot numbers. North is in the upper left-hand corner of the map. The lower left-hand corner contains the court's verification that this is a true copy of the original. The original map from which this one was copied is at Kirn Memorial Library in Norfolk.