THIS DAY IN VIRGINIA HISTORY
Click image for larger view.
March 28, 1807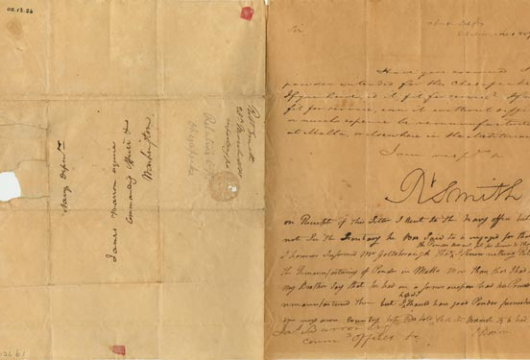 Robert Smith Inquired About the Chesapeake's Powder
James Barron (1769–1851) served the naval forces of Virginia during the American Revolution. In 1798 he joined the United States Navy. Barron was commander of the frigate
Chesapeake
during its encounter with the British ship
Leopard
near Norfolk on June 22, 1807. After the British attack, during which the British kidnapped several American sailors into British service, Barron was court-martialed and found guilty of neglecting to clear the decks for battle. This inquiry about the powder on the
Chesapeake
came just a few months before the famous
Chesapeake-Leopard
Affair.