THIS DAY IN VIRGINIA HISTORY
Click image for larger view.
March 23, 1775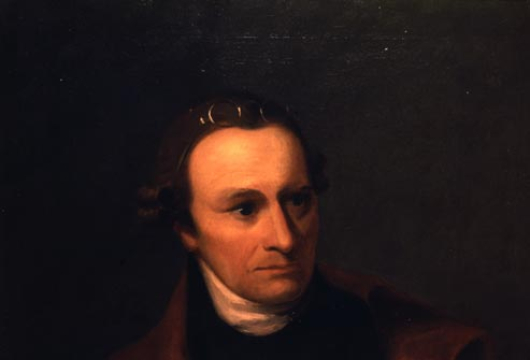 Patrick Henry Gave His "Give Me Liberty or Give Me Death" Speech
At the Second Virginia Convention that met in what is now St. John's Church in Richmond, Patrick Henry (1736–1799) proposed to begin military organization in each Virginia county in preparation for the clash that would become the American Revolution. On March 23, 1775, he gave a fiery call to arms, a speech that was not transcribed, but several men recorded his closing words, "Give me liberty or give me death!" Henry's first biographer, William Wirt (1772–1834), pieced together the text of the speech from the recollections of several men who had been present.