THIS DAY IN VIRGINIA HISTORY
Click image for larger view.
March 18, 1877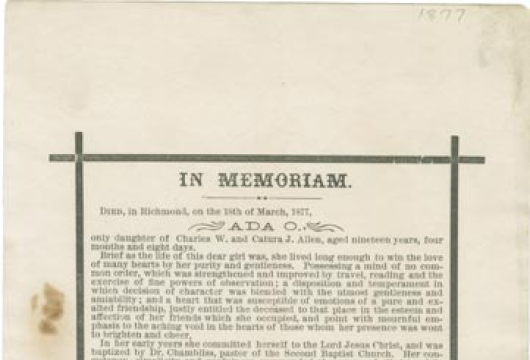 Ada O. Allen Died in Richmond
The nineteen-year-old daughter of Charles W. and Catura J. Allen of Richmond died on March 18, 1877, probably of tuberculosis, a common disease before antibiotics were discovered to combat it. Historically TB and other respiratory diseases were called consumption for the way the body wasted away, as the victim seemed to be "consumed" by the disease.