THIS DAY IN VIRGINIA HISTORY
Click image for larger view.
March 13, 1803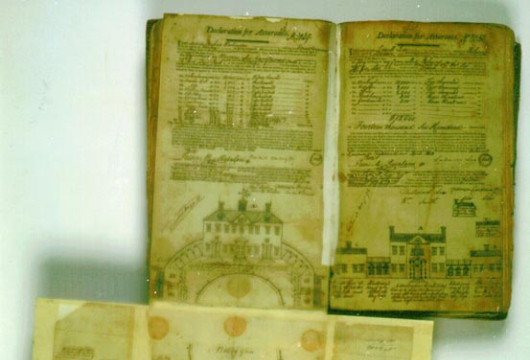 Bushrod Washington Took Out an Insurance Policy on Mount Vernon
The Mutual Assurance Society Against Fire on Buildings of the State of Virginia, chartered in 1794, is one of the oldest fire insurance companies in the United States. This oversize, folded illustration accompanied the 1803 application of Bushrod Washington (1762–1829), George Washington's nephew, for Mount Vernon. Bushrod Washington had inherited a parcel of the Mount Vernon plantation including the Mansion House from his uncle when his aunt Martha Dandridge Custis Washington (1731–1802) died in 1802.