THIS DAY IN VIRGINIA HISTORY
Click image for larger view.
March 08, 1881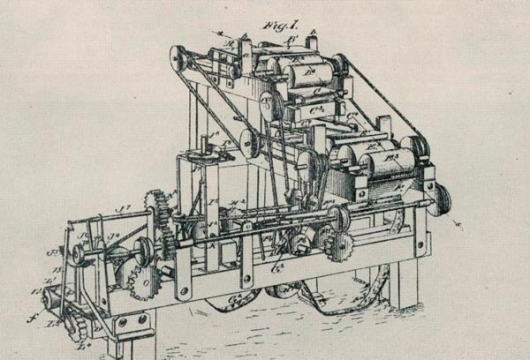 J. A. Bonsack Patented a Cigarette Rolling Machine
James Albert Bonsack (1859–1924) invented a cigarette-rolling machine in answer to a competition held by the Allen and Ginter tobacco firm of Richmond. He filed for and received patent number 238,640 for his invention. While the Allen and Ginter company declined to use the machine and continued the more time-intensive and expensive practice of hand-rolling cigarettes, Bonsack created the Bonsack Machine Company and sold rolling machines to other tobacco companies in the United States and abroad. The modern cigarette-manufacturing industry traces its development to Bonsack's machine.