THIS DAY IN VIRGINIA HISTORY
Click image for larger view.
March 03, 1901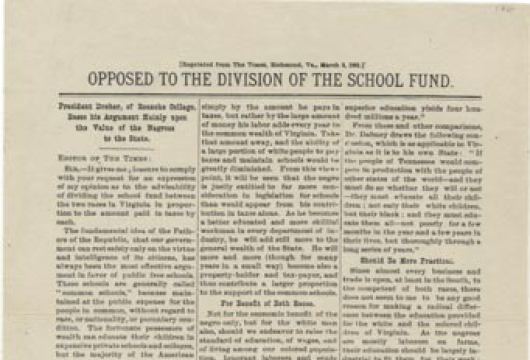 Julius D. Dreher Opposed the Division of the School Fund
Julius Daniel Dreher (1846–1938) was the third president of Roanoke College and served from 1879 to 1903. In 1901, he wrote an editorial that was printed in the
Richmond Times
, in which he opposed a proposed division of the state funds for white and African American schools depending on the amount of tax money paid by citizens of each race. Dreher spent much of his tenure at Roanoke College seeking donations and other support for the school. He believed in education for all and gave the school an international focus. Today Roanoke College educates approximately 2,000 students yearly.