THIS DAY IN VIRGINIA HISTORY
Click image for larger view.
June 28, 1820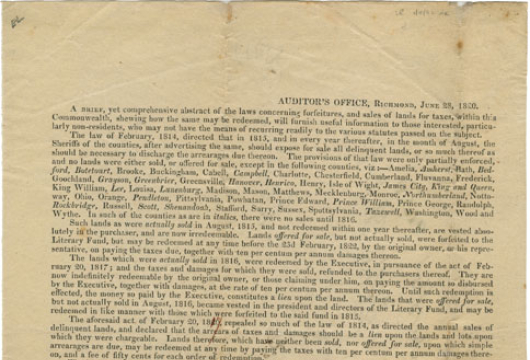 An Announcement from the Auditor's Office in Richmond Was Published
This broadside published by James Ewell Heath (1792–1862) detailed a comprehensive abstract of the changes in the laws for Virginia taxes concerning forfeitures and sales of lands. Heath was appointed state auditor in 1819 and held the office for thirty years.