THIS DAY IN VIRGINIA HISTORY
Click image for larger view.
June 24, 1918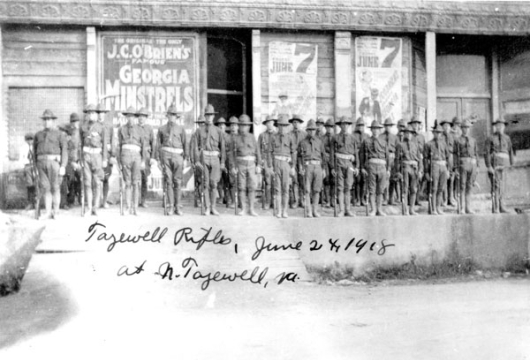 A Photograph of the Tazewell Rifles Was Taken
The Tazewell Rifles was a unit of the Virginia State Volunteers, a home defense organization. The volunteers were called up between 1917 and 1918 to protect the state in the absence of the National Guard during World War I. They guarded bridges, waterways and public buildings. Companies were raised throughout the state and more than twenty companies were recruited. After World War I, with the return of the National Guard, most of these units were deactivated by 1920. From 1917 to 1921 a total of 1,300 Virginians served with the Volunteers.
Related Links: