THIS DAY IN VIRGINIA HISTORY
Click image for larger view.
June 23, 1845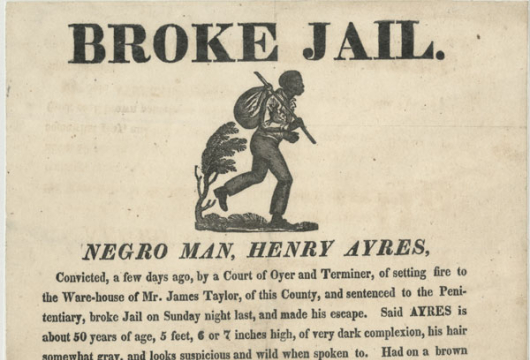 A Notice of An Escaped Convict Was Published
This broadside alerted residents of Hampshire County, Virginia (now in West Virginia) of the jailbreak of Henry Ayres, an enslaved African American convicted of arson. The woodcut image of an African American man with a bundle was commonly used on posters of this kind, as was the terminology used in describing the convict.