THIS DAY IN VIRGINIA HISTORY
Click image for larger view.
June 17, 1864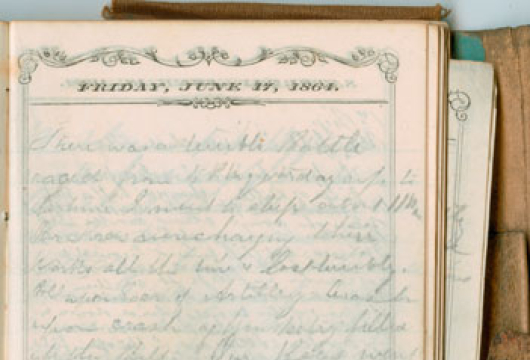 George E. Albee Wrote in His Diary
George Emerson Albee (1845–1918) was nineteen when he wrote this entry in his diary. Born in New Hampshire, Albee served with the 3d Wisconsin Light Artillery and the 36th Wisconsin Infantry, Company F, during the Civil War. This entry was written in Virginia, probably somewhere near Petersburg, and it describes the fierce fighting going on at that time. Shortly after writing the entry, Albee was imprisoned in Libby Prison in Richmond, Virginia, from August to September 1864. He earned the Medal of Honor while serving at the Brazos River, Texas, on October 28, 1869, during the Indian Wars and is buried at Arlington National Cemetery.
Related Links: