THIS DAY IN VIRGINIA HISTORY
Click image for larger view.
June 15, 1858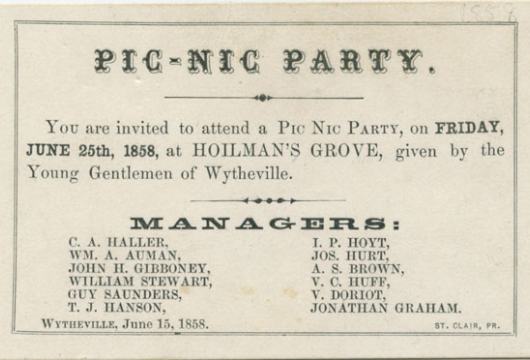 An Invitation to a Picnic in Wytheville Was Printed
This invitation for a picnic on June 25, 1858, was issued by a group of young men in Wytheville. Picnics were popular pastimes for people of most social classes in the mid-nineteenth century. This was probably a relatively affluent affair, sponsored by the young men of several prominent Wytheville families.