THIS DAY IN VIRGINIA HISTORY
Click image for larger view.
June 13, 1963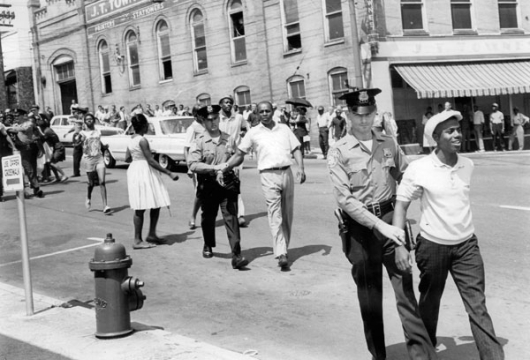 A Civil Rights Protest Occurred in Danville
In the summer of 1963, violence erupted in Danville, Virginia, as Danville policemen led by police chief Eugene G. McCain aggressively arrested and dispersed protestors during a series of civil rights demonstrations led by local and national black leaders. ln this recording, defense attorney Ruth L. Harvey (1924–1996) questioned forty-six-year-old Paul Price, who testified that a police officer beat him with a nightstick as he walked away from a demonstration on June 13.
06-13-1963-Danville2.mp3Listen to A Civil Rights Protest Occurred in Danville (Transcription)