THIS DAY IN VIRGINIA HISTORY
Click image for larger view.
July 30, 1619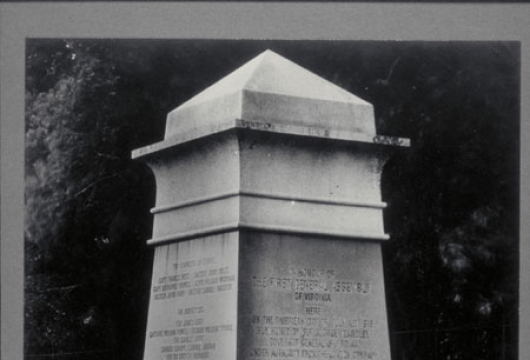 The General Assembly of the Virginia Colony Met
From July 30 to August 4, 1619, the General Assembly of the Virginia colony met in Jamestown, marking the birth of the first representative legislative body in the New World. This image is of a monument on Jamestown Island erected there in 1907 near the reconstructed church building. The assembly met in the third church building on the site, a wooden structure that stood until about 1639 when a brick church was built. This photograph was a part of the Virginia Room Exhibit Collection at the 1939 World's Fair in New York City.
Related Links: