THIS DAY IN VIRGINIA HISTORY
Click image for larger view.
July 28, 1905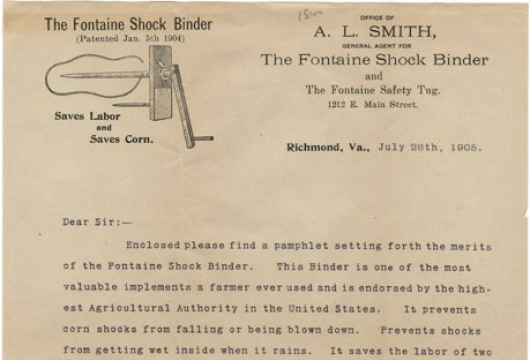 A. L. Smith Endorsed a Farming Invention
This circular letter advertises the merits of the Fontaine Shock Binder, an invention of Alta L. Smith (1856–1941), which made binding corn easier and prevented damage to corn shocks. The letter's stationary includes a sketch of the tool and the patent date of January 5, 1905. Smith was a printer and inventor in Richmond; he also invented a "bank protector" that locked a bank's revolving door and protected the security guard during attempted robberies.