THIS DAY IN VIRGINIA HISTORY
Click image for larger view.
July 20, 1871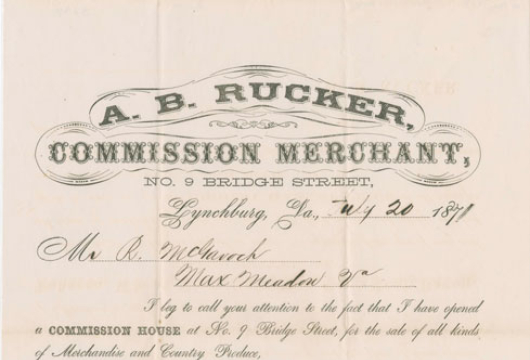 A Commission House Was Advertised
This printed form letter, addressed to R. McGavoch, of Max Meadow, in Wythe County, announced that A. B. Rucker, of Lynchburg, was selling food and tobacco from his store. In particular this notice was intended to alert farmers that he would offer good prices on produce sold on consignment in his store. This arrangement offers an interesting view of a forerunner of today's supermarket grocery stores.