THIS DAY IN VIRGINIA HISTORY
Click image for larger view.
July 17, 1775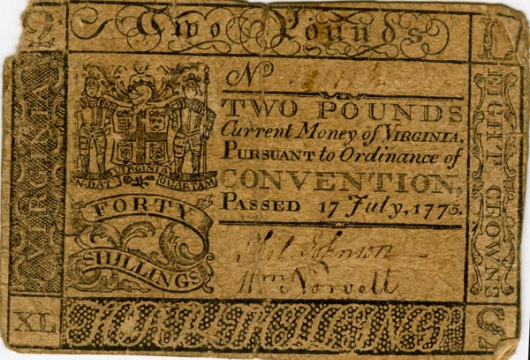 Virginia Currency Was Authorized
Virginia's Third Revolutionary Convention met from July 17 to August 26, 1775, and authorized the issuance of £ 350,000 in paper currency to be printed for the payment of the expenses of the army it had created to defend Virginia. This two-pound note was printed as a result of that ordinance. Two pounds was equivalent to eight crowns or to forty shillings, and the amounts appear on the note. The signatures of William Norvell and Philip Johnson, members of the committee for James City County, authorized the note as authentic. The signers of notes were paid fifteen shillings for every thousand notes they signed.