THIS DAY IN VIRGINIA HISTORY
Click image for larger view.
July 16, 1888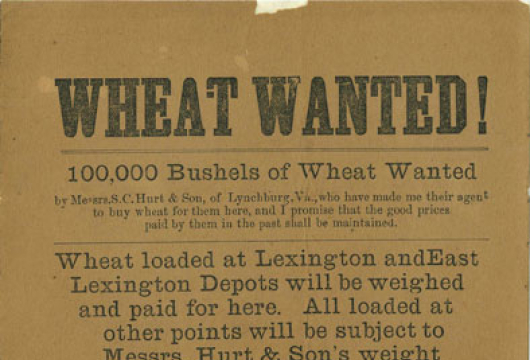 Wheat Sales Were Requested
This broadside advertised the intention of John M. Quisenberry to buy 100,000 bushels of wheat on the behalf of S. C. Hurt and Son of Lynchburg. The buyer promised good prices and directed sellers where to weigh their goods as well as where to obtain sacks for transporting the grain.