THIS DAY IN VIRGINIA HISTORY
Click image for larger view.
July 14, 1918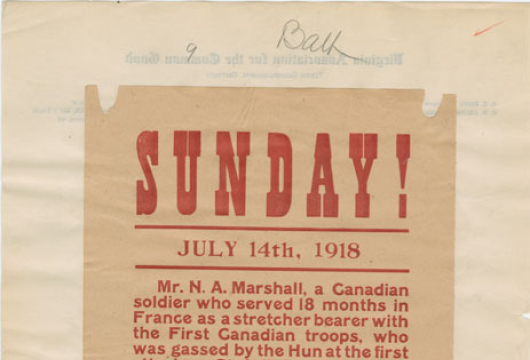 A World War I Veteran Spoke in Bath County
This broadside advertises the speaking engagement of a World War I veteran from Canada. The event was probably staged to raise money for the American war effort and to encourage patriotic fervor. During the war, approximately one hundred thousand Virginians served in the U.S. armed forces and support units, and about thirty-seven hundred Virginians lost their lives from all causes during the war.