THIS DAY IN VIRGINIA HISTORY
Click image for larger view.
July 09, 1835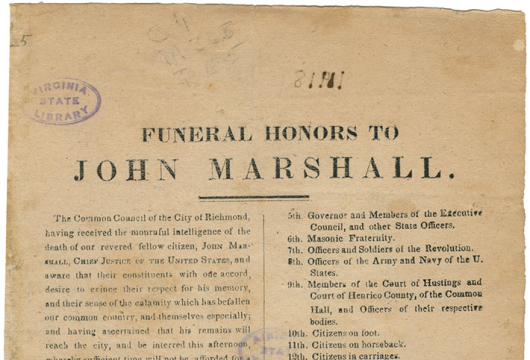 A Funeral Procession Honored John Marshall
This broadside announces the Richmond funeral of John Marshall (1755–1835), chief justice of the United States. The size of the procession and the pomp of the event show the high esteem that the city felt for Marshall. He died on July 6 in Philadelphia, and it was later claimed, although never documented, that the Liberty Bell cracked while tolling for his funeral procession there. His body arrived in Richmond on July 9 and was buried in Shockoe Hill Cemetery.