THIS DAY IN VIRGINIA HISTORY
Click image for larger view.
July 05, 1776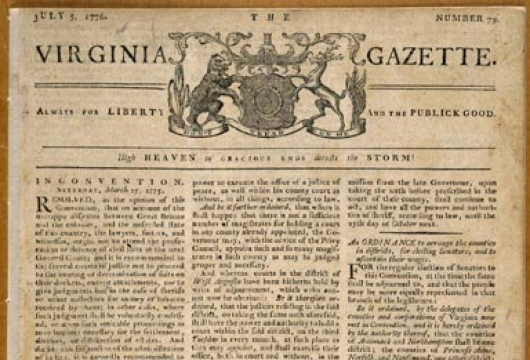 The Virginia Gazette Was Printed
First published in 1736 by William Parks (d. 1750) in Williamsburg, the
Virginia Gazette
was the only newspaper printed in the colony until 1766. By 1775, three newspapers with that name were being published in Williamsburg. This issue, by John Dixon (d. 1791) and William Hunter Jr., printed the day after the Declaration of Independence was adopted in Philadelphia (a copy of the document was sent to Williamsburg and arrived by July 19), contains texts of ordinances that the last of Virginia's Revolutionary Conventions adopted on July 3, 1776.
Related Links: